Welcome new graduate students, Lucy and Paris!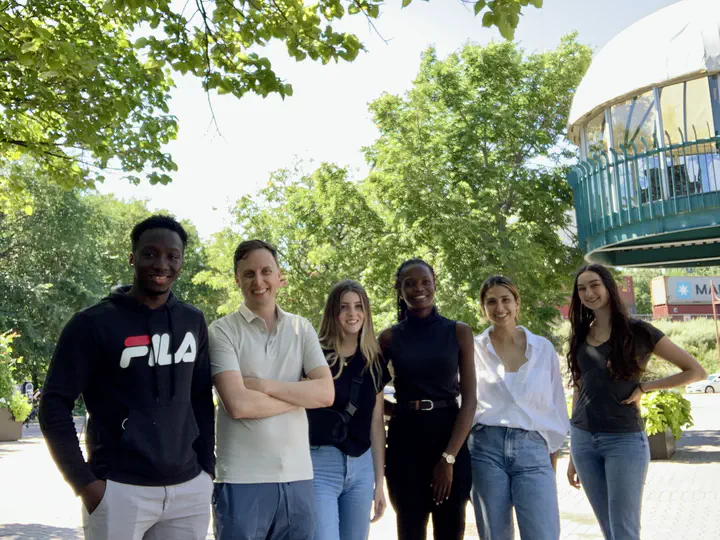 The group welcomed two new graduate students to the group at a lab event at the Forks Market!
Lucy Namuli will be working on genetic modifiers of repeat expansion disorders using bioinformatic approaches.
Paris Musaphir will be investigating DNA repair pathway choice as a genetic modifier in Rett syndrome using human stem cells.
We are also thankful to have had two undergraduate students working in the lab over the Summer - Jerni Stewart (NSERC USRA student) and Mason Hollebeke, thank you for all your hard work!