New Funding: The lab receives its first grant!
Thank you for the support, HSC Foundation Winnipeg!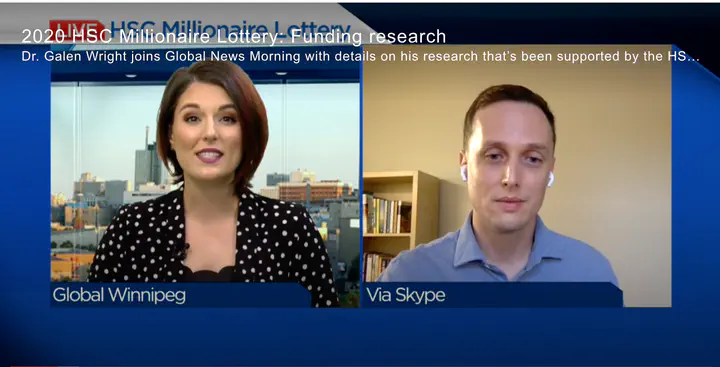 The group was awarded our first grant! We are thankful for the support of the Health Sciences Centre Foundation (HSCF), who funded our General Operating Grant, Fine-mapping of neurodegenerative disorder genomic risk loci for the prioritization of novel drug targets ($70,000).
Learn more about this project on HSCF News. Galen was also interviewed by Global News Morning - watch the interview below!